Every business has a logo, but many business owners struggle to understand what sets apart the most recognizable logos in the world. What makes them so successful? Why do they stick in our minds more than the thousands of logos we see every day? In this blog, I'll break down the key elements of a good logo.
The Logo's Purpose
Logos are meant to help us distinguish one business from another. Ford and Chevrolet both produce American-made cars, but their business models and products are vastly different—communicating that difference quickly and effectively is the role of the logo.
History of Logos
The grandmother of the logo was born in wartime, thousands of years ago, when the color of the banner you were waving or the emblem on your shield told the soldiers around you whether or not you were on their side.
From there, humans continued to use symbols and colors to distinguish themselves, with flags and seals and signatures.
In medieval times, inns and taverns used picture-based signs to communicate their names to a largely illiterate population.
The history of logos only further explains their purpose. Logos have (and always shall be) about distinguishing your business from any other.
Elements of a Good Logo
We understand that logos differentiate our business from our competitors, but how can we do that in an effective, memorable way?
The answer is to make purposeful choices in every element of your logo.
Visual Logos vs. Typographic Logos
Most people tend to think of logos as a symbol or picture, like the "visual logos" above, but logos just as commonly incorporate typography, as seen in the "typographic logos" examples.
It is rare that a logo falls on only one end of the spectrum. Instead, most logos incorporate elements from both sides and fall roughly in between.
When choosing where to place your logo on the spectrum, understand what makes each end successful. Purely visual logos are stunning and memorable, but without the context of text, your logo may be too abstract to be recognized. The famous visual logos in the market today took decades to establish familiarity with consumers before going fully visual.
On the flip side, purely typographical logos can lack the symbolism or attention-grabbing visuals a logo needs to be successful. Although they clearly communicate your brand name, be careful that the logo doesn't communicate only the name.
I suggest, in general, sticking to the middle of the spectrum and incorporating both visual and typographical elements that tell your story.
Typography
As previously discussed, most logos use some form of typography. Typography is my passion, and I could easily write forever about it, but I'll summarize. There are many elements of typography (shown below) but we will look at one for the purpose of logos—serif and sans-serif fonts.
Associated with traditionalism, longevity, trustworthiness.
Times New Roman
Courier New
Playfair Display

Associated with modernism, innovation, simplicity.
Arial
Luckiest Guy
Nunito
Color
Marketers and shrinks alike have long discussed the psychology of color. When selecting your brand colors, it is important to keep in mind the emotional values associated with each one. What is the emotion you want your audience to associate with your brand?
Confidence
Bravery
Sociability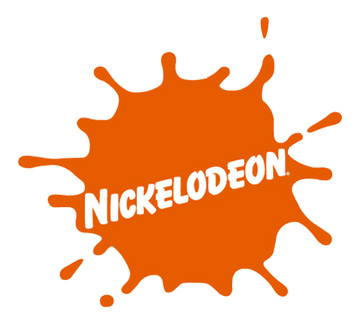 Creativity
Happiness
Cheer
Royalty
Luxury
Spirituality
Ruggedness
Trustworthy
Simplicity
Symbolism
Whether your logo features an image or just subtle lines and arrows, the placement of each element in your design can explore a new message.
Spotify uses three lines to symbolize both sound and the internet—perfectly encapsulating the internet-radio service. The lines are tilted just slightly askew of a traditional WiFi symbol as if it is rotating to become a traditional "volume" symbol.
This is what makes a logo more than a pretty picture. These symbolic images communicate what and who your business is. They aren't just recognizable—they have deep, intentional meanings.