Industry:
IT Distribution
Client:
Westcon Comstor
Creative Director
Wonderment
For well over a year, we worked to not just create a great new logo or refine our messaging techniques, but to discover the essence of Westcon-Comstor. We discovered that there was a disconnect. Many saw Westcon and Comstor as two separate companies. Some believed that Westcon or Comstor in one region was a different entity than Westcon or Comstor in another region. And there was a lot of confusion about where WestconGroup fit in. No one was telling the same Westcon-Comstor story.
Within the Burst, are fourteen flashes. These fourteen flashes are representative of each of our seven Practices. Each flash is at a different angle and their degrees are relevant to the design. The relativity of the design is reflective in all collateral where colors and pixels are used to denote any one of the seven Practices.

When the flashes are used independent from the Burst to represent a particular Practice in any design, it is a good idea to keep the flash at these angles so that all collateral across all Practices are represented as a smaller piece to a larger puzzle, Westcon-Comstor. While this is not a required practice across all designed collateral, it is a nice call back to the overall brand.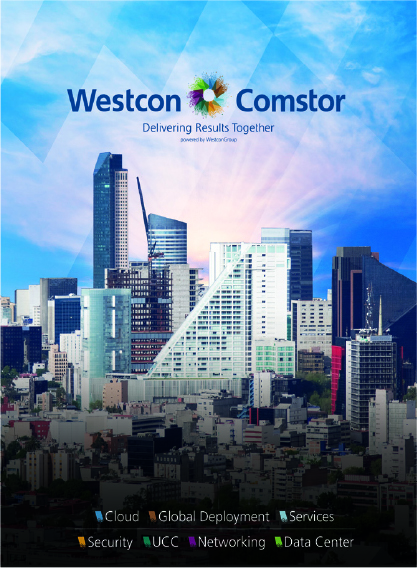 Font
We created a unique font, 'Westcon-Comstor,' that is proprietary to Westcon-Comstor. We were able to generate a typeface that is compatible on both Windows and Mac, and Web safe.